Bemidji End Grain Cutting Board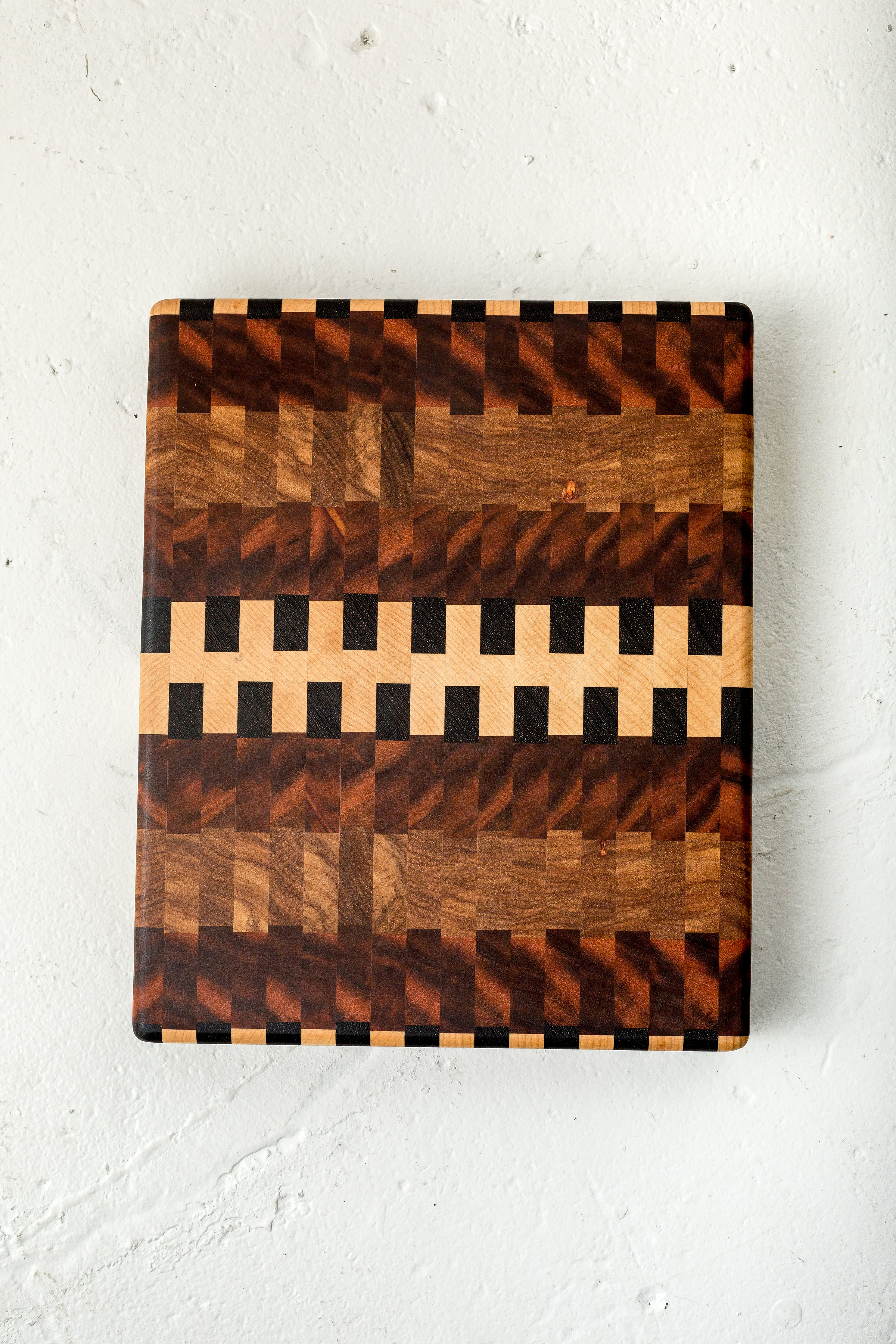 Bemidji End Grain Cutting Board
Our Bemidji Cutting Board, primed for long years of use in the kitchen. Exotic and local hardwoods collide to form a functional and beautiful chopping board.
Build time: 3-4 weeks
Shipping is FREE within U.S.A.
Before shipment, each individually crafted Fjelsted Nord cutting board is thoroughly treated with FDA-approved food grade mineral oil and beeswax. Brett Smør, our in-house care mix solution, translated 'Board Butter,' is available for purchase. Regularly maintaining your Fjelsted Nord cutting board with a similar solution is important in maintaining the quality and integrity of your cutting board.
Please don't hesitate to contact us with any questions you may have on this design.
Fjelsted Nord, a Minnesota-based company, traces its roots to a rich Scandinavian tradition. Today, our Nordic influences are most seen in an unwavering attention to detail, a commitment to long-lasting quality, and a full-on embrace of Minnesota winters. Our work is made to endure.